Dear Dublin,
This is a tough one to write! How are ye keepin'? I still remember the rainy August afternoon in 2014 when I landed, jet-lagged from my first fifteen-hour journey. How can I forget the warmth and kindness that your people showed me during my initial days in a strange country, which was never visited by anyone even in my extended family back home? I still remember my first hike at picturesque locations of Howth, Dún Laoghaire and Killiney hill; my first kayaking in Liffey, overlooking you from a different perspective and yeah! my first pint of Guinness, which tastes best in its home.
In the past two years, I've learnt a lot about you. The differences between 'North Side' and 'South Side', and how it dissipates during GAA at Croke Park, the cacophony in your centre and busking on Grafton Street- that I loved to hate when I had to rush through. It was in you that I had the most interesting and meaningful conversations with taxi drivers.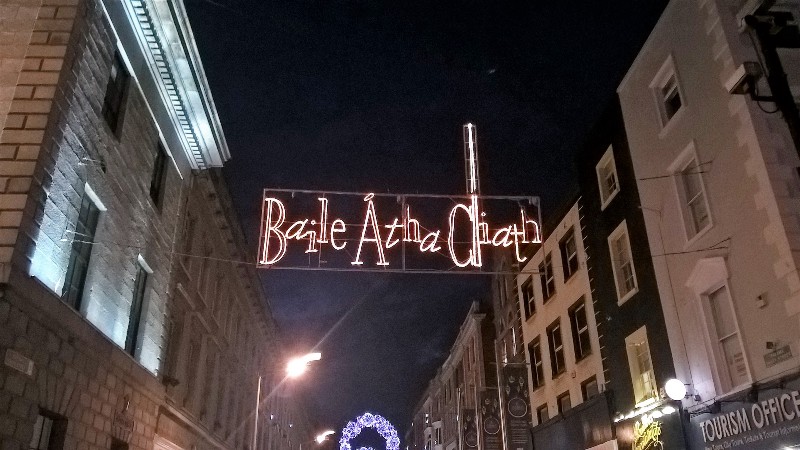 Grafton Street at Christmas, Dublin
tweet
I'll dearly miss the Teddys' on a sunny day and walks along the Dún Laoghaire pier. I'll miss how my boat shoes split climbing up the Obelisk in Killiney, but compensated with the view I got from the top, mesmerising.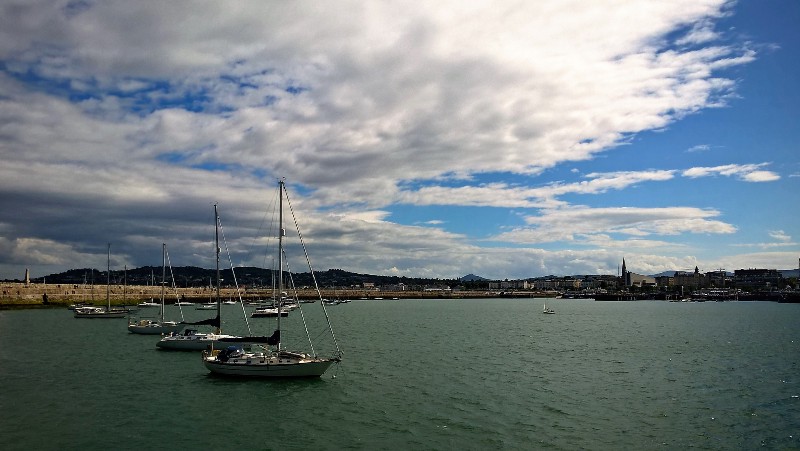 Dún Laoghaire, County Dublin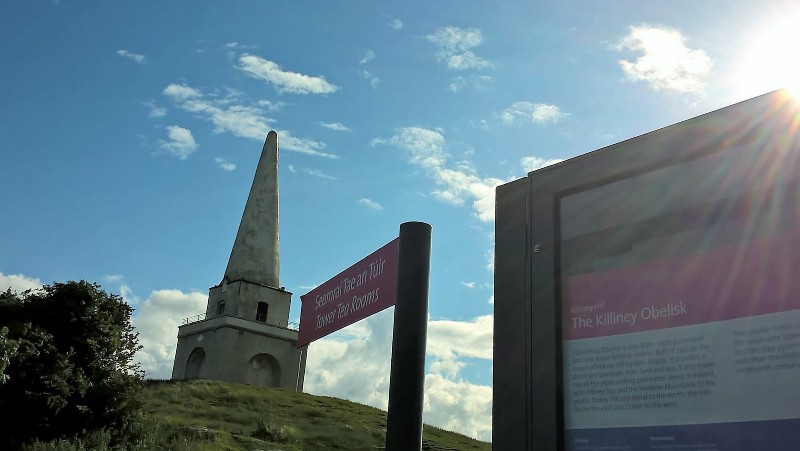 The Killiney Obelisk, County Dublin
I embraced pacing aimlessly over the quays eating my drooling burrito, straight from Boojum and the random thoughts that raced my mind. Each time I walked by, I discovered something new, but I never got to see your iconic Samuel Beckett bridge in motion. The sunsets at the quays were the best moments ever, Carpe Diem.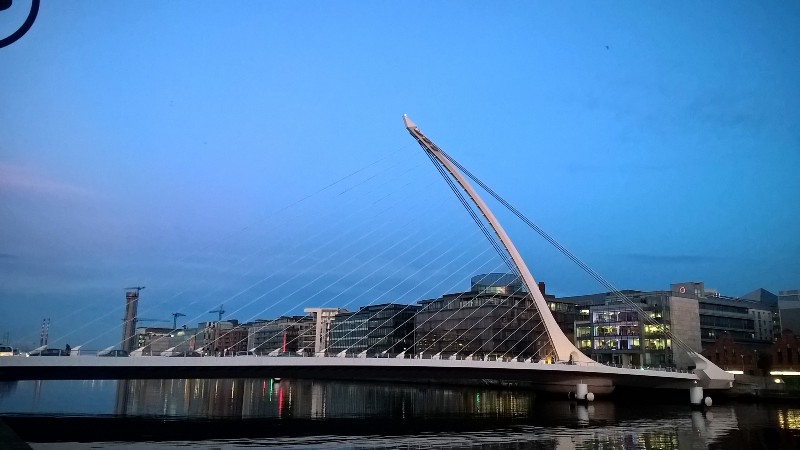 Samuel Beckett Bridge, Dublin
---
Well, the past few months have been one of the (most) toughest parts of my life, giving me a legit reason to move away. I have left no stone unturned to reverse my decision to leave but circumstances aren't happy. I couldn't believe it at first, but I've lost a generous portion of my body mass and I've felt more stressed, depressed and burnt-out than ever before. If I look past two years, I just came with a suitcase full of clothes and a curious mind. I never limited myself to people from my country or craved Indian food. I waited for Christmas and Easter more than I did for Holi and Diwali. Although I never planned to settle down, I never thought I'd leave abruptly either. I never regretted my decision of not moving to Madrid last year where I had a chance to do my dream job, instead, I decided to stay. I still don't regret it, but it haunts me when I am feeling stuck in the rut.
My current situation could be summarised by the song 'For You' by one of my favourite singer-songwriters, Gavin James (a Dubliner):
Maybe I'll forget and maybe I won't
I'm stuck in the moment
And so far from home
Cause lovin' nobody
It's breakin' my heart
But you'll never know this
Wherever you are

Well maybe I don't give up easily
But I know this is hard to see
But I wish time would slow down
So I could keep your heart around
If I can make you stay another day
I'll wait another day for you, for you…
I'll miss the lush green, unspoilt countryside, 'Craic', fresh bakery food, and the friendliness of the people with the sexiest accent in the world. Irish people just don't realise how damn friendly they are!
However- I won't miss,
Running behind bus 47 my entire two semesters
The agony of finding suitable and reasonable accommodation
300+ days of rain
Queuing up for immigration card at 5 in the morning (they've got it online this year, my bad).
Goodbye, Dublin. We're done! I've lost my mojo.
---
The path back from WFIO is hard. I know, I've walked it (and still walking).
I know its a tough road ahead, no doubt! But all I need is a job, so what do I do? I have to find a thing that I was meant to do, work my a** off to get it. I am never going to stop believing, and I won't quit. In other words, I don't just want to feel special, I want to be special.
This ride ends here, or is it?
xoxo
Saransh
---
PS: All pictures are taken by me from my Lumia 640.